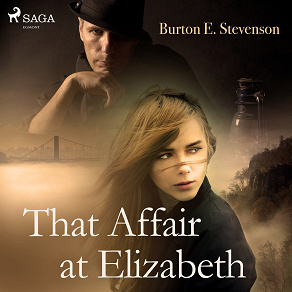 That Affair at Elizabeth
Published in 1907 'That Affair at Elizabeth' is a detective novel set in turn of the century New York City. When bride-to-be Marcia disappears just hours before her wedding, friend of the groom Lester decides to turn detective as he tries to track down the bride and uncover the mysterious reason behind her disappearance. An intriguing classic mystery novel from renowned author Burton E. Stevenson.

Burton Egbert Stevenson (1872-1962) was an American author and librarian. Born in Chillicothe, Ohio, Stevenson went on to study at Princeton University, where he worked as a correspondent for the New York Tribune. He was Director of the Chillicothe Public Library – a post which he held for 58 years. Stevenson joined the WWI war effort, setting up a library at Camp Sherman in Ohio which held 40,000 works across 22 branches. As Director of French operations for the Library War Service in 1918 he also established the library which would go on to become the American Library in Paris. He was author of numerous books and anthologies including 'The Mystery of the Boule Cabinet' and 'The Home Book of Quotations'. He died in 1962 in Ohio at the age of 89.
Listen to sample
---