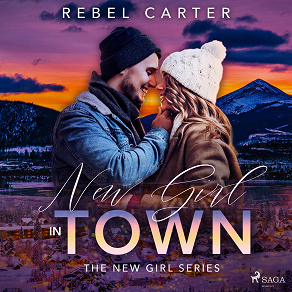 New Girl In Town
When Aurora divorces her abusive ex, she is daunted by the prospect of starting all over again at 37 and decides to move to small-town Colorado to be closer to her best friend. Less than 24 hours after leaving sunny California, Aurora is stuck in a blizzard on a perilous mountain road wearing little more than her hot pink sandals and wondering whether this was such a great idea after all.

Things start to look up however, when help arrives in the form of Grant St. John. He's handsome and charming alright, but also has an annoying habit of calling her 'sweetheart'. Ergh. And hold on a second, surely she's misreading the signs because this gorgeous guy can't be flirting with her...here, in the middle of a snowstorm. Can he?

Sparks fly between the pair right away and the connection between them is intense – there's just one problem. Grant is ten years younger than Aurora.

Will the decade between them force them apart, or is age really just a number?

'New Girl in Town' is a passionate romance novel from exciting author Rebel Carter.

Rebel Carter is a romance novelist from Colorado, USA. Her books are packed with passion, intriguing and dynamic characters, and plenty of steamy scenes. A writer of both contemporary and historical romance fiction, Carter is an exciting new voice in the romance genre.
Listen to sample
---