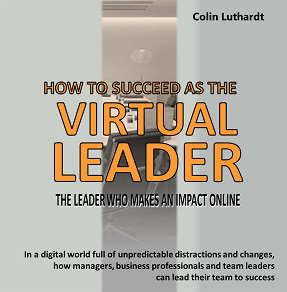 How To Succeed As The Virtual Leader
How business leaders and managers can lead their teams to success, without getting constantly distracted by changes from the unpredictable and virtual world.
With the new requirements that this virtual world has thrown onto you, do you find that it is harder to lead a team effectively?
Do you feel frustrated sometimes about working with your team online?
Then this is for you!
What has to change?
Follow
the audio book here
so that you can see the exact framework I have developed. Follow a step-by-step process that will dramatically change and improve the way you lead your team. All this without making any suggestions to change you or your personalilty.
The Virtual Leader will give you four destinct insights to reboot the way you think and act as a leader. Here is how:
(1) A new perspective of your role as a leader with your team.
(2) The four challenges you and your team are facing, especially when working online.
(3) Showing you what your best contribution is.
(4) mapping out four clear steps to kick-start you in your role as a leader.
And this is urgent these days, because organizations have chosen you to succeed as a leader of your team. And there is no magin for failureBut when leaders fail to lead their team effectively, their team loses connection to the goal, important decisions and actions get delayed, people get frustrated and business goals are not achieved on time.
When teams are not successful, this means that you and your team are risking important business goals, opportunitites, deadlines, or deliveries, and you may miss your career opportunities.
I see many young team leaders and even experienced managers who feel so engaged in the team's success that they believe that they need to be the most experienced person on the team.
I have found that to be a good leader you have to work in a totally different way. But not many know the other way and they are not clear of what to do instead.
The good news is that there is a clear, structured and repeatable way how you can lead your team to success, especially when you work online.
That is why The Virtual Leder introduces you to the other way that I call Its Four Sides® of Leadership.
Listen to The Virtual Leader so that you can become the One, who leads a team to success, especially online!
Listen to sample
---